Muscles for Myeloma Cycling Event: May 16, 2020 in Encinitas, CA
Join us Saturday, May 16, 2020 in Encinitas, California as we Bike the Coast and raise money for myeloma cancer research!
In 2019, myeloma patient Richard Hite encouraged patients to get active through cycling as hosted a 600-mile, 6-day ride from San Francisco to San Diego. Richard raised over $10,000 during his ride, which was donated to the Myeloma Crowd Research Initiative - funding three ground-breaking myeloma research projects.
In 2020, we hope to continue Richard's Ride by partnering with Bike the Coast and encouraging patients, family and friends for a one-day ride on the coast of Encinitas while fundraising for myeloma research.
PRICING
All participants will pay an initial registration fee and additionally be required to meet the fundraising minimums (see below). Options for the Saturday event include:
33-Mile Cycling Route ($75 plus fundraising minimum)
67-Mile Cycling Route ($105 plus fundraising minimum)
102.5-Mile Cycling Route ($120 plus fundraising minimum)
FUNDRAISING MINIMUMS
Once registered, a personal fundraising page will automatically be created for you. Every participant is required to use this page to fundraise a certain amount to participate in the event with the Myeloma Crowd. All fundraising proceeds go directly to support myeloma research and if you are unable to reach your fundraising minimum, you will be required to pay that minimum yourself. It's a great opportunity to participate in a family-friendly cycling event for all fitness levels while donating to a great cause.
The fundraising minimums for this event are:
$1000 Fundraising Minimum (Individual Registration) - Package Includes: Team Cycling Jersey, Welcome Dinner (Friday, May 15), Team Dinner (Saturday, May 16)
Hotel Add-On (Fundraising Min. Increased to $2000) - Includes lodging for two in Encinitas, California.
EVENT INFORMATION
Friday, May 15 (Check-In)
3:00 PM - 6:00 PM
Revolution Bike Store, 235 S. Coast Highway 101, Solana Beach from 3:00 to 6:00pm. Parking is available at CVS Pharmacy, one block south of Revolution.

You must check in and pick up your bike number and course ID wristband.
Friday, May 15 Muscles for Myeloma Pre-Event Team Dinner
7:00 PM
Location TBD
Saturday, May 16 (Cycling Event)
6:00 AM - 8:00 AM
MiraCosta College (MCC), 3333 Manchester Avenue, Cardiff (Encinitas)
Saturday, May 1 Muscles for Myeloma Victory Team Dinner
7:00 PM
Location TBD
Take on one of three beautiful courses for a challenging and rewarding cycling experience on Encinita's most scenic routes 33, 67 or 102.5 miles. For route information for each option, see our registration page.
For more information about the event, please email info@crowdcare.org
Thank you to our Muscles for Myeloma sponsors!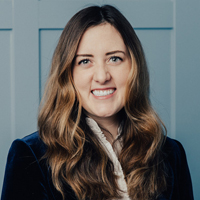 About the Author